1. Type
|
2. Model
|
3. Add-ons
|
4. Order
Regardless which model you choose from Triobike, you can be sure that you get one of the lightest, safest and most user-friendly cargo bikes on the market. Triobike was born in 2004 with the dream of creating a greener, happier and more free city. 
The Boxter model gets you easily, effortlessly and fast through the city, even when the box is loaded of children. Although it is one of the lightest cargo bikes on the market, it is rock solid and there is plenty of space in the box. The reliable electric motor does the work for you on this streamlined cargo bike.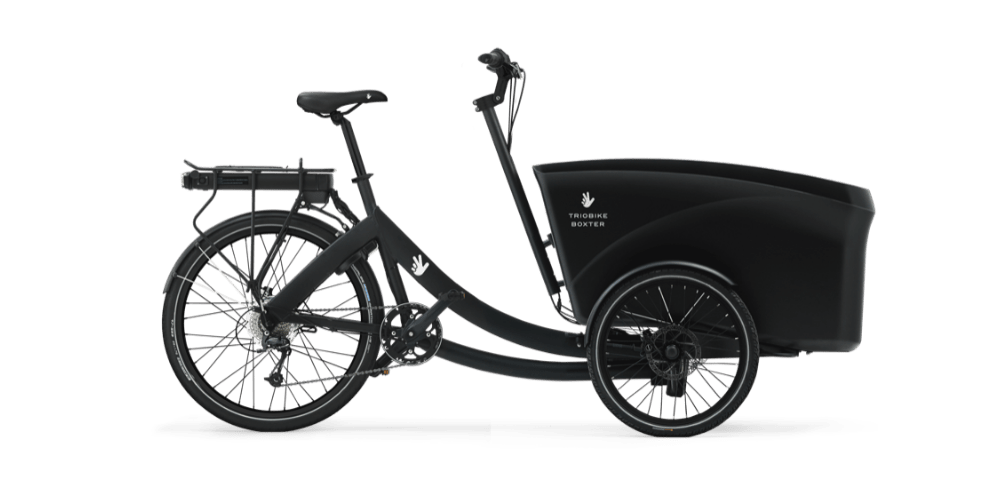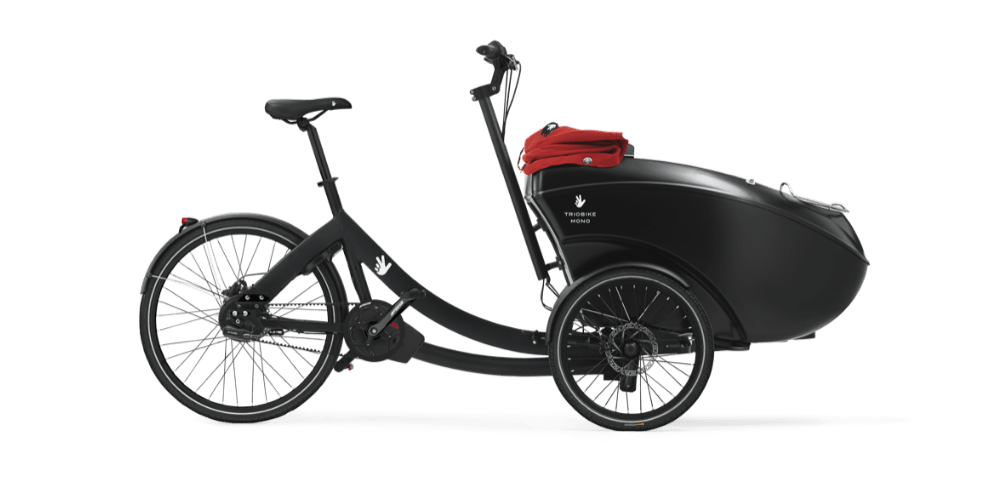 The mono is Triobike's luxurious top model. With its curved, comfortable box, there is plenty of room for both legs and luggage. Of course, the bike is also equipped with an electric motor, so the ride will be at least as fun for you who ride. Sit back and enjoy the ride, which for both driver and passengers will be absolutely deluxe!